Euro gains as France's Macron wins debate
Markets
3/21/2017, 1:38 AM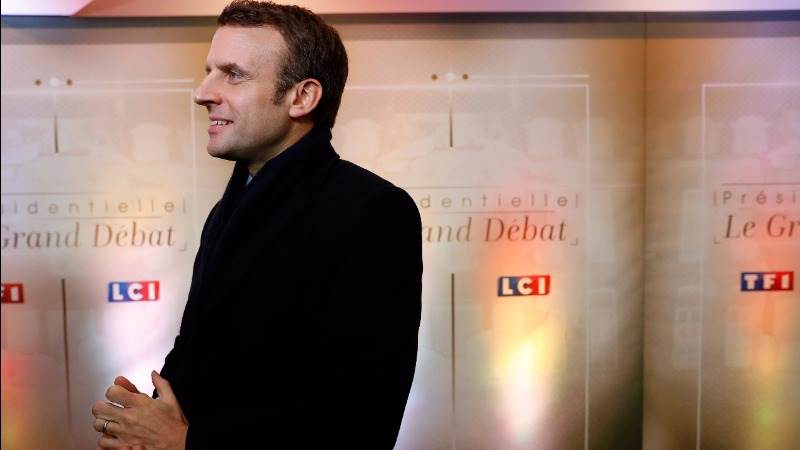 Centrist presidential candidate Emmanuel Macron (pictured) was seen as the most convincing of the top five election contenders in a French televised debate, according to an Elabe poll published on Tuesday.
Macron was most convincing to 29% of viewers, followed by leftist Jean-Luc Melenchon with 20%, while conservative Francois Fillon and far-right leader Marine Le Pen were tied in third place with 19%. Socialist candidate Benoit Hamon came in last, with only 11% of viewers seeing him as the most convincing.
The euro strengthened 0.1% against the dollar, to go for $1.075 at 1:36 am CET.