Trump: Good ties with Putin not certain, but would be good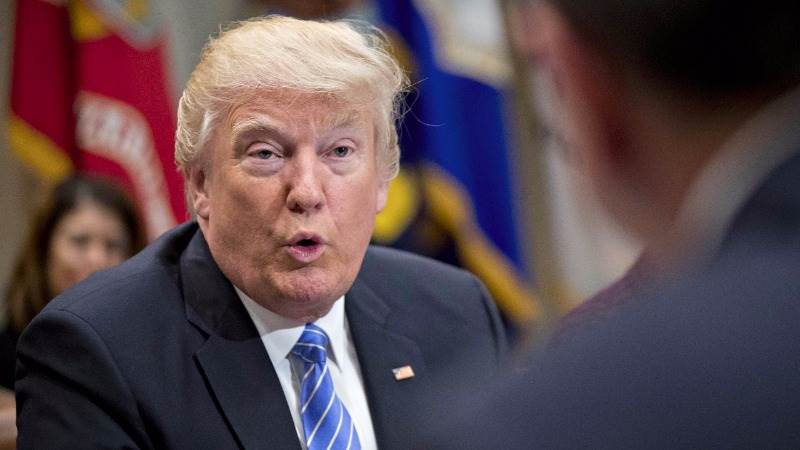 It would be "great" if Russia and the United States could get along, as it is a "positive thing" to have a good relationship between the two strong nuclear powers, US President Donald Trump said at his first solo press conference since taking office a few weeks ago.
Speaking on Thursday, Trump called out the media for reporting fake news regarding his relationship with Russia, as he stressed that he has "nothing to do" with Moscow. Additionally, Trump said "the whole Russia thing is a ruse."
The president stressed that it is still impossible to say if he will be able to make a deal with Russian President Vladimir Putin and if they will get along in the future, pointing out: "we might, we might not," [make the deal]. Trump went on to highlight that it is the right thing for both the American people and for the world for the two states to be in good relations since "a nuclear holocaust would be like no other."
Commenting on the way mainstream US media reports on Russia, the US president noted that it was his opponent in the presidential race, Hillary Clinton, who agreed to give Russia 20% of US uranium. He also pointed out that he understands that Putin may think they cannot come to a mutual understanding, since the atmosphere in the US press portrays a sentiment of public opinion disagreement with Trump's policies on Russia.