Obama wishes Macron 'good luck' ahead of election
Politics
4/20/2017, 9:46 PM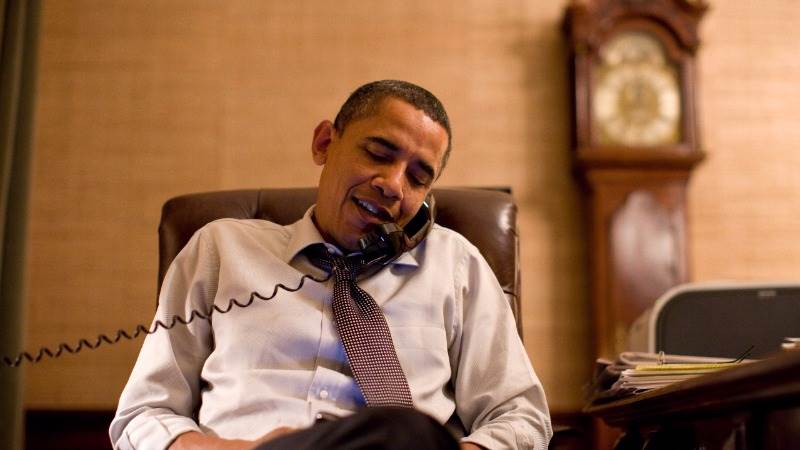 Former United States President Barack Obama spoke over the phone to French presidential candidate Emmanuel Macron on Thursday and wished him "good luck" and "all the best" ahead of Sunday's election and advised him to "work hard" as even "the last day of campaigning" could be crucial to the outcome of the vote.
Macron posted a video with parts of the phone conversation with Obama and thanked him for the discussion. "Let's keep defending our progressive values," the centrist candidate wrote.
Obama's spokesman Kevin Lewis insisted Obama "is not making any formal endorsement," but noted Obama "appreciated the opportunity to hear from Mr. Macron about his campaign." Lewis stated the former US president "remains deeply committed" to France and considers it a "close ally" of the US and a "leader on behalf of liberal values in Europe and around the world."
According to the latest polls, Macron is the favorite to win the first round of the presidential election ahead of far-right candidate Marine Le Pen.