Trump: Our goal as nation is to rely less on imports
Politics
2/17/2017, 7:37 PM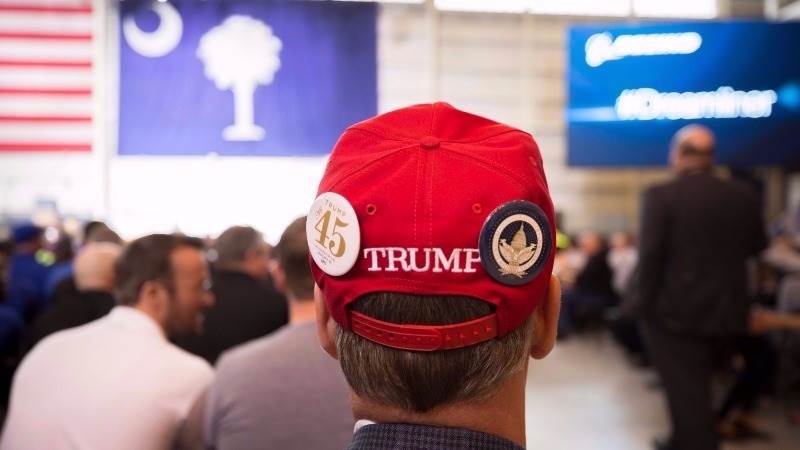 America's goal as a nation is to rely less on imports and more on products made in the United States, President Donald Trump said on Friday during his speech at Boeing's South Carolina plant.
Trump promised to use his mandate to "do everything [he] can to unleash the power of the American spirit," and put American people back to work. "This is our mantra: 'Buy American, and hire American," the president stated. He promised to "fight" for every last American job and ensure that the country's "great service members" have the tools, equipment, training and resources they need to get the job done.
US trade rules will be very strongly enforced, Trump insisted, adding that his administration will stop "foreign cheating" and create "level playing field" for American workers.