Visa reports EPS of $0.18 in Q2
Business
4/20/2017, 10:15 PM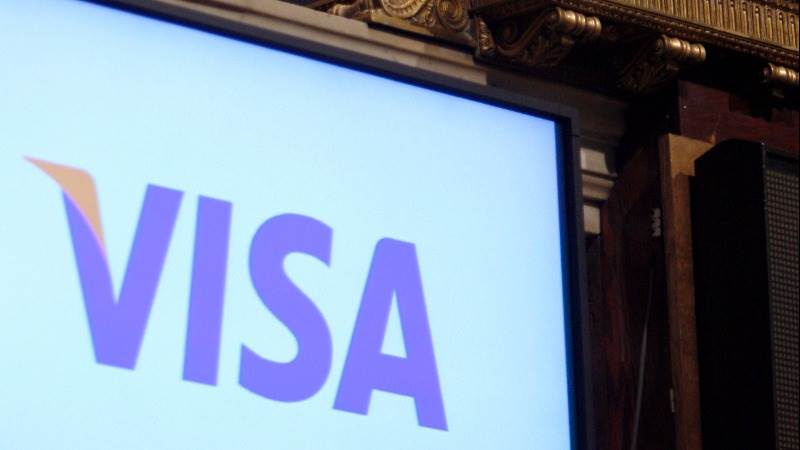 Visa Inc. reported on Thursday that its earnings per share (EPS) stood at $0.18 in the second quarter of the fiscal 2017. GAAP net income came in at $430 million, falling 75% from last year. The company announced that its earnings were negatively affected by the special items Visa Europe reorganization entity.
Net operating revenue jumped 23% to $4.5 billion, "driven by the inclusion of Europe," Visa stated in a press release. Adjusted EPS were $0.86 in the three-month period and adjusted net income amounted to $21. billion.
The company's payment volume growth jumped 37% on an annual basis to $1.7 trillion, while total Visa processed transactions rose by 42% compared to the same period a year ago to 26.3 billion.
"In the face of geo-political uncertainty, Visa continues to execute well against our operating plan and strategic priorities, delivering sustained growth across nearly every part of our business," said CEO Alfred F Kelly, Jr. "Robust growth in payments volume, cross-border volume and processed transactions drove better than expected results. Looking ahead, we are continuing our efforts across the globe to electronify commerce and digitize economies to the benefit of consumers and societies alike," he added.